ACT Classes and Practice Exams
Classes
ACT classes typically offer at least 20 hours of class instruction, plus two full-length, diagnostic practice exams. The class schedule is geared around national ACT exam dates to help students be as prepared as possible going into their exam. Classes are taught by instructors who have scored in the 99th-percentile and are taught in the Curvebreakers methodologies. Curvebreakers' digital ACT course workbook is included in the cost to register but are asked to purchase Curvebreakers' ACT Strategy Book, 
A New Approach to Deconstruct and the Destroy the ACT
. Click on a class below for more info.
CRASH COURSES
Each Crash Course is a 2 1/2 hour session that takes place the week before an official SAT Exam. It is the most efficient way to learn all the best test prep strategies and review practice exam questions to help you ace your next test. Crash Courses are free for current Curvebreakers students with tutoring packages of 10 or more hours and are only $59 for non-Curvebreakers students!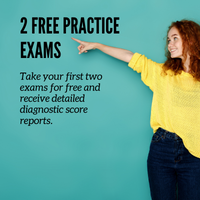 Getting Started with ACT Test Prep?
Take a diagnostic practice ACT exam for free with Curvebreakers to help decide between preparing for the SAT and ACT. Exams are offered every weekend.
Schedule a Practice Exam