Diagnostic Practice Exams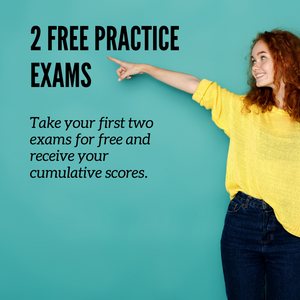 Schedule a Proctored Practice Test
Curvebreakers believes that taking full-length, timed practice exams is a crucial part of preparing for standardized exams. That's why we offer each student two free practice exams. For most exams like the SAT & ACT, students also receive a detailed analysis of their test performance in our Diagnostic Score Analysis.
Schedule Your Practice Test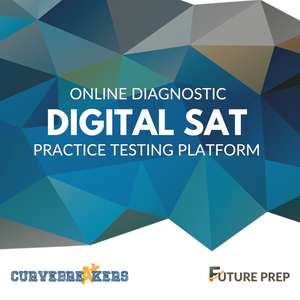 Online Diagnostic Digital SAT Practice Testing Platform
Gain full access to all digital SAT practice tests and over 700 practice exercises. For only $50, unlock all available digital SAT practice tests. Take each full-length practice test at your own convenience or schedule a proctored test at our office.
Gain Full Access
Tutoring Packages for Test Prep and Subject Help
Your tutoring program is specialized to you - your needs and goals. Your tutor will map out a customized strategy over the sessions planned to help you achieve your goals. A typical session will focus on revisiting your practice exams (if applicable) and weekly assignments. Your tutor will provide you with all the materials you need, including an organizational folder that contains review material and exams for you to work through for homework. Our tutors are well-versed in the subjects they teach, but please note that they may occasionally run into a problem that requires them to seek outside resources to ensure the information they are relaying is as accurate as possible.
Referral Program
Refer a Friend and Receive One Free Hour of Tutoring.*
*The referral cannot be an existing customer or someone who has already expressed interest in our services this season.
Reviews
"Curvebreakers test prep is the most professional and organized tutoring service we have ever used. They have honest and caring tutors and is not just collecting a check."

Garden City Parent
"Our tutor's personality and tutoring style make it easy to see the genuine excitement in helping my daughter perform to her highest potential. You can tell Curvebreakers is invested in seeing her succeed, not only by getting the best score she can, but also in making sure she is confident and comfortable with the material."

Nassau County Parent
"My son who is a senior in high school is not easy to work with but he immediately developed a rapport with his tutor from Curvebreakers. He is professional, courteous and knowledgeable about ACT preparation. He takes test prep very seriously, and it shows. I highly recommend Curvebreakers."

New York City Parent
The "Get It All Done" Bundle